Solving problems means listening
We offer tailored solutions, not pre-packaged products. We have had the opportunity to work with lots of amazing customers and get creative with some highly complex requirements. Technology has changed a lot since we first started, but our approach to business has never wavered; each customer is unique and through face-to-face engagement our staff can identify the best way to achieve your goals.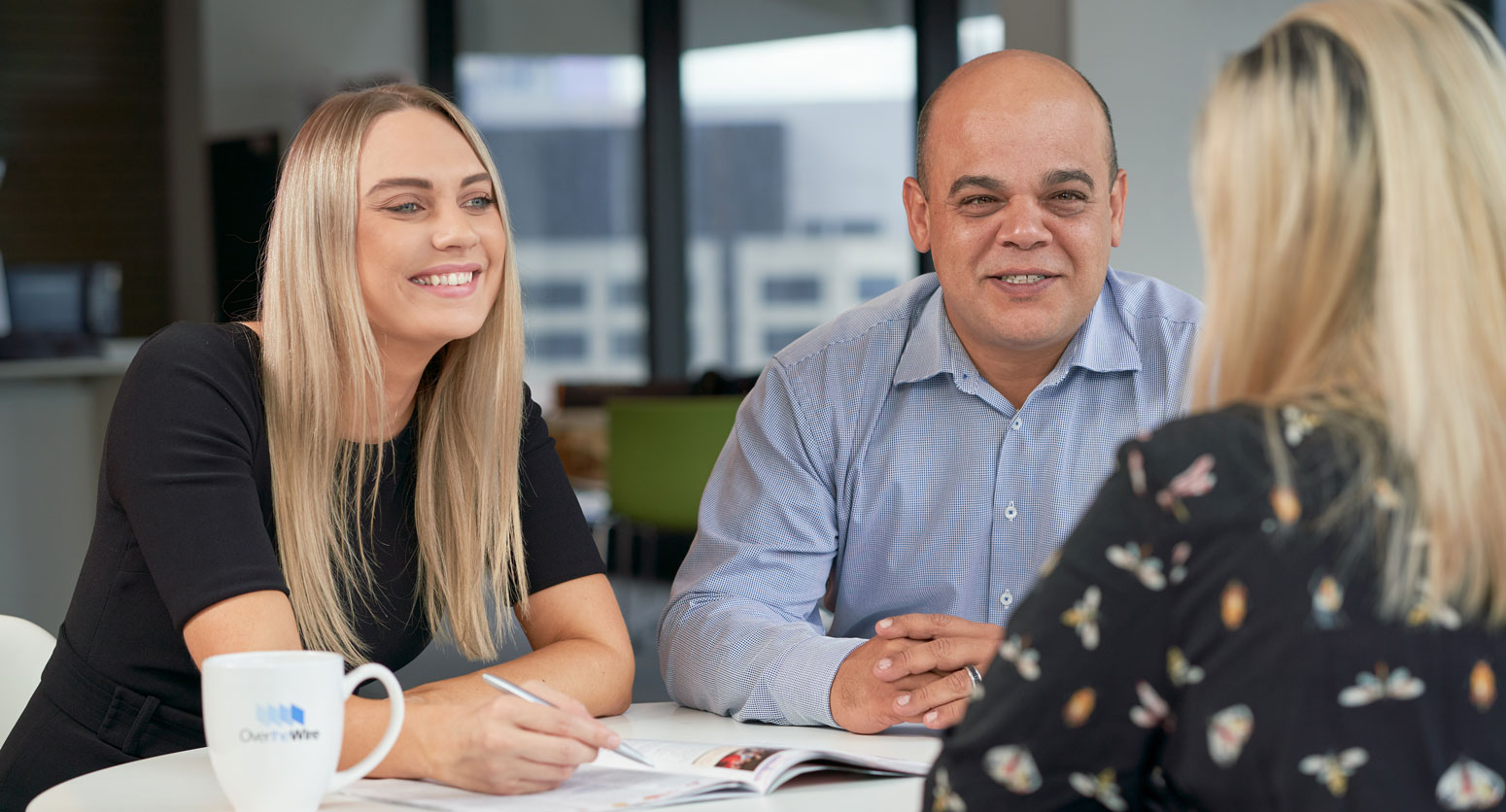 It's not what we do. It's how we do it.
We've built a reputation as the leading choice for companies who are looking for an IT & Telecommunications provider they can count on. By getting to know your business, and giving you straight-forward, no-nonsense advice, we'll become your trusted technology adviser.
Effective telecommunications is the backbone of modern business. Reliable networks to stay productive, intelligent phone systems to ensure efficiency, and high levels of data security to keep your business reputation protected. These shouldn't be negotiable. They should come as standard. At Over the Wire we specialise in designing, deploying, and integrating these solutions so your business can get back to what you do best.
More than a provider. A trusted partner.
Your one-stop-shop for IT & Telco
We own an expansive carrier level network spanning Australia and New Zealand.
Our extensive reach enables unique, best-of-breed solutions.
We tailor solutions for Australian businesses anywhere, in any industry, at any size.
Our integrated suite of services offer unparalleled advantages.
1000's of Happy Customers
ASX Listed Since 2015
Your Local Experts
Over the Wire offers superior levels of customer focus resulting in 98.5% retention of customers in 2020.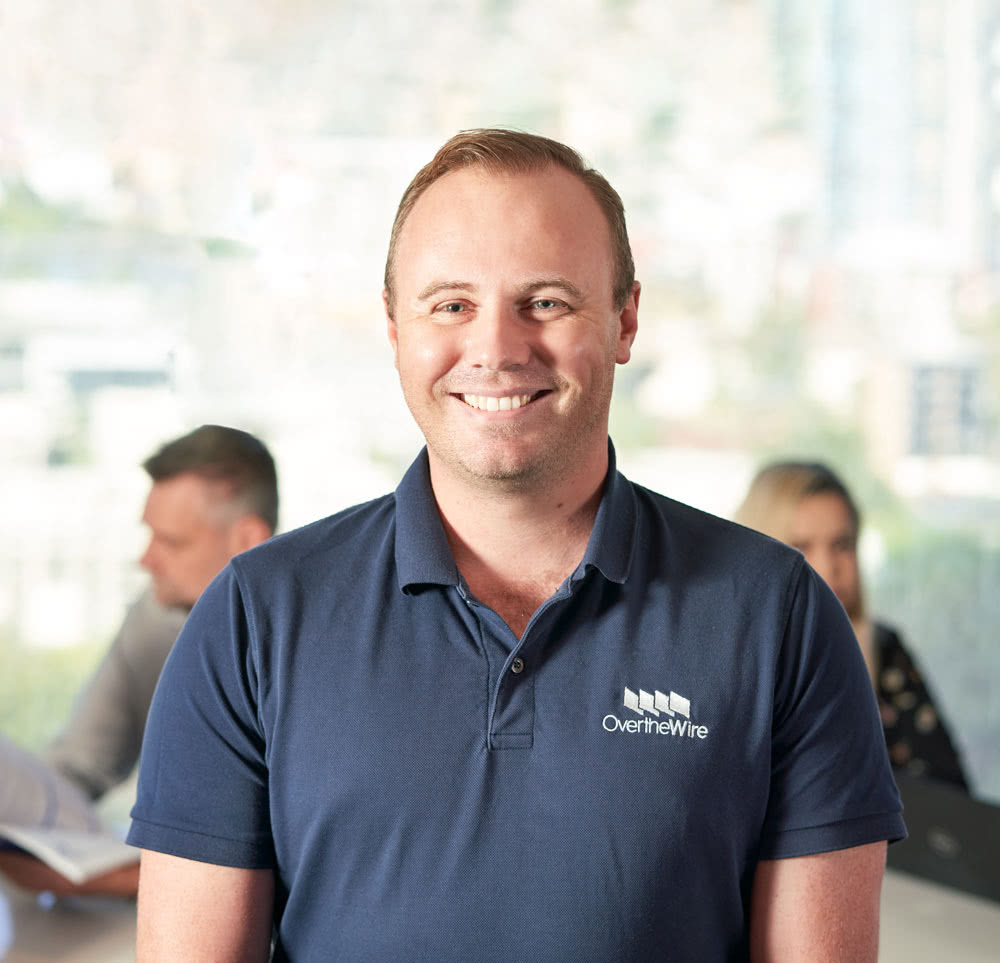 Our Purpose
Simplify technology to empower business.
Our Vision
To be the technology solution partner most passionately promoted by our customers.
Values
Teamwork
Customer Success
Progressive
Transparency
Empowerment
Meet the team
Over the Wire has been trading since 2007 and employs over 150 staff across our offices in Brisbane, Sydney, Melbourne and Adelaide. Our people are our greatest asset and their passion for the business is reflected in our strong growth.
Our management team is made up of highly experienced professionals who are fully committed to providing high-quality, customer-focused IT and Telecommunications services. Each member of our team is an expert in their own area. Together the team effectively combines tech-savvy with business nous – a formidable combination.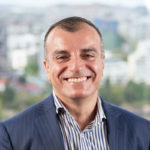 Michael Omeros
Michael is the Managing Director of Over the Wire and has more than 25 year's experience as an entrepreneur, senior executive and Director in the IT, telecommunications and data industries.
Following the completion of a Bachelor of Engineering – Electronics (First Class Honours) and Bachelor of IT (with Distinction) in 1994, Michael worked in a senior management role at GBST and for Zurich Insurance in the UK before returning to Brisbane.
Between 2007 and 2011 he joined with business partners Brent Paddon and Jay Binks to create a range of high growth businesses in the telecommunications, cloud and IT industries with a particular focus on providing corporate clients with access to an integrated suite of products and services.  In 2009 Over the Wire debuted in the BRW Fast Starters list.
In 2015, Michael led the consolidation and ASX-listing of a number of businesses under the Over the Wire umbrella including NetSIP, VoIP and PBX provider FaktorTel and data and hosting business Sanity Technology. As part of the listing the company raised $10 million and was listed with a market capitalisation of $43.5 million.
Since listing, Michael has overseen a significant expansion of the company through a combination of organic growth and acquisition. Today, Over the Wire has approximately 300 employees, over 16,000 customers, annual revenue of more than $112 million (FY21) and a market capitalisation of nearly $300 million. Michael remains the largest shareholder in Over the Wire.
Mike Mulvey
Mike joined Over the Wire in September 2020 through the acquisition of the Fonebox and Zintel businesses where he was the Regional Managing Director. He was appointed to the position of Chief Revenue Officer (CRO) in March 2021.
Mike has extensive experience at Senior Management levels covering Telco, ICT, Cloud and SaaS across Australia, New Zealand and Asia.
Mike is passionate about growth, success, building strong empowered teams and happy customers.
Our Achievements
Receiving awards isn't why we do what we do, but the recognition is always appreciated. Here are some of our achievements we're most proud of.
2019
#419 in Deloitte Technology Fast 500 Asia Pacific
2017
#366 in Deloitte Technology Fast 500 Asia Pacific
Up to 2016
Acquired FaktorTel [2015]
#99 in BRW Fast Starters [2010]