Teams Calling
Over the Wire is offering Teams Calling services for all your communication needs. Integrate our telephony connectivity for Microsoft Teams into your business or organisation so you can increase productivity within your workforce. As one of Australia's leading solution providers for IT & Telco, we help you leverage our personalised solutions that can elevate your business.
Today, Microsoft Teams is almost ubiquitous for internal communications in all industries as an efficient and feature-rich platform. Your workplace might already be using Microsoft Teams Calling for all internal communication efforts within the company due to its ability to hold conferencing meetings, offer voice chats, and share files.
Expand the functionality of Microsoft Teams by collaborating with our technical developers at Over the Wire. We can help you extend all your communication efforts externally with our Microsoft Teams Calling service and connect you to the public phone network PSTN with competitive call rates. This allows you to consolidate your communication and gives you access to local and international calling options. With Teams Calling, you can easily dial and connect with your customers and partners.
One of the best things about our OTW Microsoft Teams Calling services is that we tailor a plan that works for your business and actively listen to your needs and requirements. Rest assured that you'll receive support in the set-up of PSTN or Direct Routing connection directly from our provisioning team, and know that we'll be there to guide you in every step of the configuration process. We will take care of all the heavy lifting, allowing you to focus entirely on your business.
When it comes to our voice solutions, Over the Wire can help you integrate modern tools into your existing business. Upgrade to a more advanced cloud-based system with us today and experience the best in technology.
If you decide to partner with us for your OTW Microsoft Teams Calling service, we will provide you with the following benefits:
A quality service. With technology backed by high-level local engineers, we deliver a level of integration for internet voice capabilities that works seamlessly with our suite of data, voice, cloud and security solutions. We develop our tailored solutions after carefully analysing the requirements of our clients, so you can count on our friendly support team to assist you in determining the most effective and efficient way to achieve your business objectives. We welcome all feedback and are dedicated to improving your experience with our service.

A reliable service. As a Tier 1 provider, reliable networks are a non-negotiable part of our policy. In the event of a fault, OTW will be able to work directly with the other carrier without relying on a third party. This will result in faster restoration times. Additionally, we offer our partners all the configuration options they may need for our service, and there are no dependencies on what you can configure as long as you maintain the number of required channels.

A comprehensive solution. There's no need to look for different providers and services with Over the Wire as we offer a comprehensive telecommunications plan for your business. We monitor the connection and the entire system end-to-end, removing the quality and accountability issues that plague other telephony solutions. With our extensive carrier network domain that spans Australia and New Zealand, our platform can open up a host of new organic growth options and opportunities for you.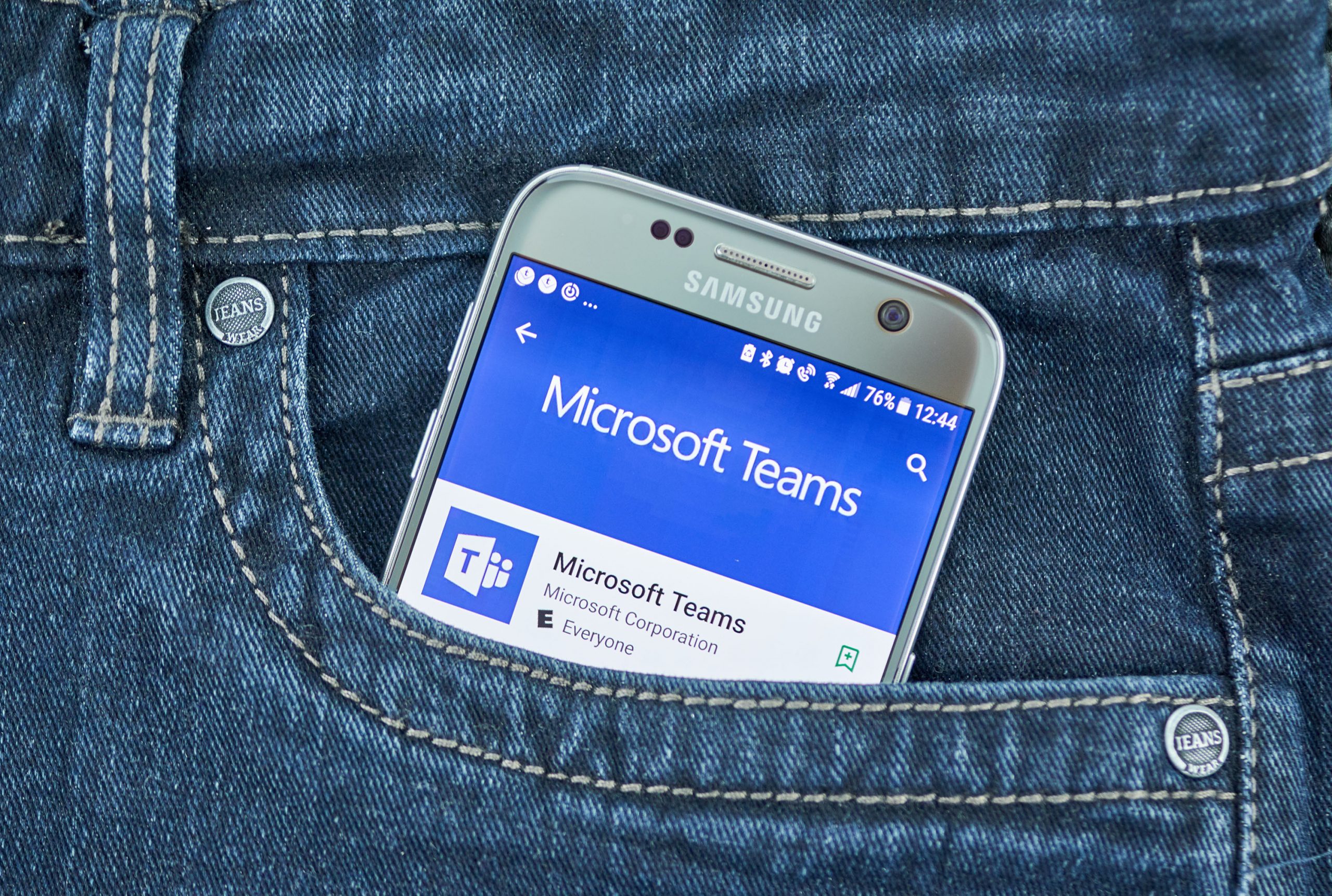 Discover a new way of doing things with Microsoft Teams Calling from Over the Wire
MS Teams Calling from Over the Wire is a companion service for Office 365, enabling customers to switch on telephony features in Microsoft Teams in minutes. Over the Wire connects your calls using our highly resilient NetSIP voice platform, located in geo-redundant voice hubs across Australia. The service intelligently routes your calls using the best possible path to deliver best quality at competitive rates. With our Converged Voice & Data solutions, you'll never have to worry about voice quality ever again. Microsoft Teams was already a great intra-company collaboration tool – now NetSIP allows you to contact the outside world from inside the app.

When you integrate MS Teams Calling, you can make and receive internal and external voice and video calls, as well as chat, meet, share files and work with business apps. All of this within the one Microsoft Teams application. Streamline the number of tools your staff need to use, while reducing costs, administration and training.
If it wasn't already, it's now time to upgrade your outdated PBX system so your team can take advantage of the deep integration inherent to the Office 365 suite, and have the tools to effectively collaborate, stay in touch when travelling, and work for home.
Over the Wire's Microsoft Teams Calling service is very easy to deploy. We can port your existing phone numbers, or provision new phone numbers quickly if required. Teams direct calls can be made from mobile devices, through your laptop or PC, or via Microsoft-certified IP handsets.
No on-premise hardware is required, so you can retire your on-premise PBX and it's associated costs and limitations. MS Teams is feature-rich, offering call transfer, call waiting, music on hold, calling groups, auto attendants – and much more. New functionality is being added continually. There's no need for software upgrades with this cloud application.
Over the Wire's Microsoft Teams Calling is a standalone service. You do not need to migrate your Office 365 licences from your current provider. Over the Wire works with Microsoft Partners to enhance their service suites.
Quality is the key differentiator. As a network service provider we are able to apply Quality of Service rules to ensure your voice traffic has utmost priority the whole way through our network.
Through our powerful Customer Portal, you have access to manage your indial routing and failover destinations, number porting and ordering, along with a host of other billing, alerting and account management functions.
We want to find the best fit for you, rather than force your business to fit into a 'one size fits all' approach. Speak to our team to start building your MS Teams capabilities today.
Our Process
Contact your Microsoft Partner to select or upgrade your Office 365 licence to an Enterprise E3 or E5 plan. Choose an Over the Wire SIP service from our range of competitive voice calling plans. Alternatively, we can provide licensing and professional services for new migrations.
What are the features of OTW Microsoft Teams Calling?
Many features come with utilising OTW Microsoft Teams Calling in your business or organisation. The following are some of the features and functionalities included in a Microsoft Teams licensing package:
Cloud Auto Attendants: This lets you create a menu system that enables external and internal callers to locate and place or transfer calls to company users or departments in your organization.

Call Park, Retrieve and Transfer: This lets users transfer calls to another person. Alternatively, if they need to leave their office but still want to continue the conversation, they can transfer the calls from their PC or IP phone to their cell phone.

Call Queues: This feature allows you to set greetings and holding music for call queues, as well as determine where calls are initially routed.

Voicemail with transcription: Voicemail messages are delivered as emails with the voice message attached. The transcription of said voicemail can be found in the Teams app.
When you collaborate with us, you don't have to maintain an on-premises telephone system, so you can retire your on-premises PBX and its limitations and costs, as well as give your employees more options regarding where they wish to work. Microsoft Teams also offers a broad range of features that streamline operations, including call transfer, call waiting, music on hold, calling groups, and auto attendants.
Take advantage of the most innovative business models, such as hot-desking and working from home, by giving them a headset and microphone. The OTW Microsoft Teams Calling service combines chat, file sharing, video conferencing, and cloud-based phone calls into an easy-to-use platform.
Why your business needs OTW Microsoft Teams Calling?
The main reason why your business needs OTW Microsoft Teams Calling is that it can provide your business with the flexibility of accessing calls from anywhere as long as there is an internet connection.
No more sharing your phone number to ensure you don't miss that important call. With PSTN Microsoft Teams Calling, workers can make calls using their work number from anywhere and at any time – from a desk phone, a laptop, your mobile device or via a Microsoft-certified IP handset. If your office has moved into a hybrid or work from home setting, this option provides multiple ways for your employees to stay connected.
Our Microsoft Teams Calling service at Over the Wire can also help you reduce unnecessary costs; rather than offering multiple regional contracts with separate offices, we offer a consolidated agreement for enabling Microsoft Teams to the telephony network. We can help your business eliminate wasted resources and avoid topping up maxed individual accounts when using a global provider like us.
How do I set up Microsoft Teams Calling?
Reach out to us at Over the Wire as we can provide a competitive voice calling plan that can work for your business. We can enable Microsoft Teams Calling in your office or organisation today once we have your Microsoft 365 licence upgraded to an Enterprise E3 or E5 plan.
Rest assured that we understand that every company set-up is unique, which is why we are committed to making the overall set-up process simple and streamlined when you collaborate with us. With our tailored telecommunication plans, we can easily move your existing telephony to this digital platform.
If your office already uses Microsoft 365 and Microsoft Teams for internal communications, it is likely that your IT infrastructure meets the requirements for OTW Microsoft Teams Calling integration. It's just a matter of transferring your existing legacy telephony system and connecting your new cloud-based telecommunications line to the public phone network.
All of these things can be expertly done with our teams at Over the Wire. You just need to get in touch with us and collaborate with us today. Don't hesitate to contact us if you have any questions about your current infrastructure and improve your telecommunications. Feel free to fill out the form details or call us, and we'll get back to you shortly.
We can elevate your company even further, through effective telecommunications one step at a time. Over the Wire can assist you with your business VoIP and private network needs.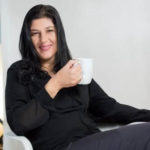 I thoroughly recommend Over the Wire if you need a solutions provider that delivers on time with exceptional service.
Liz Diles
CEO
Danoz Direct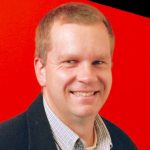 Great service. Excellent support.
Mark White
Executive Director
Activtel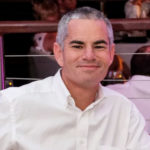 I find Over The Wire a great company to deal with, the product mix is diverse and competitive but importantly their after sales support is extremely useful. It is good to know that when you call with a support query, you have someone on the end of the phone that has the ability to look at/make changes to the service in real time – something the large carriers cannot provide…
Rob Carmody
Manager
RMC Consulting and Communications
Our Happy Clients
With our focus on our customers, we've been proud to have industry-leading retention rates consistently over 95%. Learn more about what makes us different.