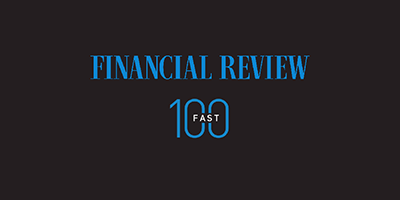 The Australian Financial Review this week released its Fast 100 list for the 2019 financial year, with Over the Wire taking out the #53 spot. With so much already having happened in the first few months of 2020, it is great to be able to take a moment to reflect on and recognise our hard work and achievements.
The 2019 Fast 100 is a list of Australia's fastest growing companies for the 2018-2019 financial year. The full list can be found here. Over the Wire's #53 spot is up from #69 in 2018 and #74 in 2017.
A sincere thank you to all our customers for their support, and to the Over the Wire team for their fantastic efforts.