When your customers thrive, so do we
The basis of a strong relationship is alignment of goals. We know that your key focus is your customers, so our number one role is to support you in doing that, whether that's:
Collaboratively designing and winning customers together through referral partnerships
Training your sales and technical staff to improve your outcomes as a reseller partner
Developing capabilities to better suit your requirements as a wholesaler
We want to work with you
Regardless of how you want to interact with us, we'll find the best way to join our expertise, capacity and capabilities with yours so you can thrive. 
Why Partner With Us
Let's Boost Your Sales
We take a collaborative approach to promoting and winning business opportunities with our partners. For any project, our team are ready to work with you every step of the way - from writing a sales proposal, to designing a customised network architecture, you'll have the on-going support of our Australian based team and their diagnostic super-powers at your finger-tips.
Private Label
If you are looking to purchase wholesale and sell your own-brand telecommunication services then a reseller relationship is probably more for you. We'll supply you with access to our extensive network and managed services while you maintain control over pricing and sales.
Network With the Best
We excel at forming enduring partnerships with strategic carriers, IT vendors, resellers and the System Integrator community. Together we deliver networks designed to give our customers an operational quality and the reliability our customers absolutely require.
Your one-stop-shop for IT & Telco
We own an expansive carrier level network spanning Australia and New Zealand.
Our extensive reach enables unique, best-of-breed solutions.
We tailor solutions for Australian businesses anywhere, in any industry, at any size.
Our integrated suite of services offer unparalleled advantages.
1000's of Happy Customers
ASX Listed Since 2015
Your Local Experts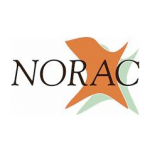 As a reseller we need quick and accurate support when things go wrong. OTW offer the best support of any telco – bar none! And not only are they technically very proficient they are very easy to work with – especially under pressure.
Paul O'Connor
Director
Norac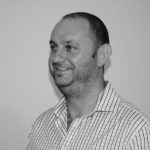 OTW has been a great wholesale provider in the recent advent of consolidation and loss of sight in the Industry of the wholesale telecommunications environment. I would highly recommend OTW's services to any telco provider.
Jason Sinclair
CEO
ONiYN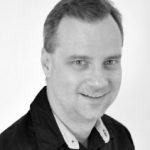 RACS and RACS Clients have been using and recommending Over the Wire products and services now for many years. Products including but not limited to Internet and Private WAN connections and additionally SIP Services. Installation and monthly fees are always very competitive. Service reliability is excellent. The number of SME's (Subject Matter Experts) within OTW are very impressive also. No task is too large no problem is too complex. Help desk support is always responsive and timely.
Roy Adams
Network Specialist
Roy Adams Computer Services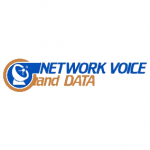 Great support. Friendly professional staff with technology that works.
Sam Scafe
Senior System and Network Administrator
Network Voice and Data
Our Happy Customers
With our focus on our customers, we've been proud to have industry-leading retention rates consistently over 95%.
Learn more about what makes us different.