Hosted in Australian Data Centre Facilities Managed 24/7 by Our Local Support Team
Over the Wire Hosting services are delivered through our national data centre network. Our facilities are located in Brisbane, Sydney, Melbourne and Adelaide and are designed to provide a high-quality, secure cloud environments for your corporate data. Our hosting services will help you to simplify your infrastructure, improve security and make it easy to deploy cloud solutions.
We use our technical experience and expertise as we work with you to understand your needs. Our architects will help you identify the best hosting options for your corporate data, and demonstrate how to integrate it securely with your corporate network. From simply colocating your hardware in one of our flagship data centre facilities to a fully-managed, secure private cloud environment. We can do as much or as little as you like.
Our experts will provide advice and support upon review of your IT infrastructure and objectives. They will design a solution that delivers secure and effective hosting options for your corporate data, now and in the future.
With a private cloud solution, your data is secured safely in the cloud on your own dedicated hardware, exclusive to your company. You should see less downtime and a higher reliability.
Over the Wire maintains connections with multiple public cloud providers to give our clients secure and private access to public cloud environments from their corporate networks. Through Over the Wire Cloud Connect services like AWS Direct Connect and Azure Express Route, our clients can leverage high speed connections to the core of their public cloud instances.
Hybrid cloud solutions combine the elements of private cloud environments and cloud connect services to public cloud instances as well as on-premises solutions. We can help you design, implement and maintain a bespoke hybrid cloud deployment to get the best outcomes for your specific requirements.
Hosting Solutions
Over the Wire provide high-quality, secure hosting resources for your hardware, systems and data that can be managed by you, or our expert team. You can choose to colocate your critical infrastructure in your own secure space at one of our data centres, or leverage our Cloud Service Solutions that provide access to virtualised machines, powerful computing resources and private connectivity to the world's largest public cloud providers.
Private Cloud Solutions
Private Cloud environment runs on enterprise-grade infrastructure, protected by exceptional security and compliance measures. Managed and maintained by our expert staff 24x7, your business can leverage state of the art servers without the burden of the ongoing maintenance or capital expenditure.
Colocation
Our data centres are located in convenient locations throughout Australia. Manage your critical infrastructure, applications and data in your own secure, accessible space at one of our highly-regulated data centres. Alternatively support your infrastructure through our management services.
Public Cloud Connect
Dedicated, private connectivity from your corporate network direct to the world's largest public cloud providers including AWS, Google Direct and Microsoft Azure.
Over the Wire acquisition of Digital Sense Hosting completed
Over the Wire to acquire Digital Sense Hosting Pty Ltd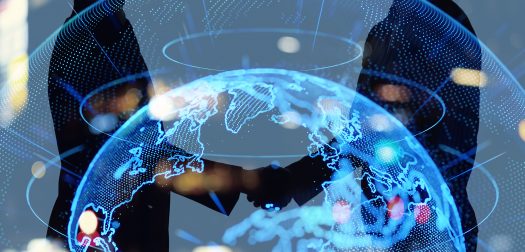 OTW Business Update and NEXTDC Partnership
Over the Wire Holdings Limited (ASX:OTW) ("Over the Wire" or "Company") continues to actively manage the impact of COVID-19 …