What happens if your server fails? How long will it be until your business is back up and running?
We have a host of data centre options throughout Australia that we constantly innovate and improve. With quality hardware, fast links and uninterrupted power supply systems as standard. We'll make sure your online services can always be relied upon.
With data centre options in Brisbane, Sydney, Melbourne and Adelaide, you can manage your critical infrastructure, applications and data in your own secure, accessible space. Alternatively support your infrastructure through our management services designed to reduce the time you need to spend on maintenance at the facility.
Here's what you can expect from an Over the Wire Solution
Run By Locals, For Locals
We have one of the largest privately-owned data centre footprints in Brisbane and a choice of many local data centre options throughout Australia. We'll host your IT equipment in a secure, highly stable and monitored environment, maintained 24/7 by our team of dedicated engineers, and keep your private data onshore under Australian jurisdiction.
With reliable, monitored environments we will spot potential issues before they become problems, ensuring the safety and reliability of your mission critical equipment. And should the worst happen, we can get your business' critical infrastructure back online and up and running.
Colocation, Colocation, Colocation
Our data centres are accessible and convenient, located in the heart of each State's CBD, with 24/7 access and remote management available. Each site is protected by a comprehensive range of physical security measures to guarantee the safety of your data.
Private Connections to Public Cloud
We provide fast and secure cross connect access to the major public cloud providers such as Amazon Web Services, Microsoft Azure and Google Cloud.
Over the Wire's network operations team is available 24/7 throughout the year to resolve outages or other operational issues.
We have data centre facilities in Brisbane, Melbourne, Sydney and Adelaide. Our data centres are interconnected to provide disaster recovery services such as automatic failover, remote backup and business continuity.
Our Process
We will discuss your requirements and document a specification for your data centre needs. This will include power densities and rack space availability.
24 Little Edward
Over the Wire's Little Edward St data centre is located in the CBD at Spring Hill and connected to Over the Wire's Brisbane fibre ring. The facility is configured in two separate suites: BNE1-1 and BNE1-2, both of which are completely non-reliant on the building's infrastructure, allowing it to run independently of the building in all regards.
360 St Pauls Terrace
Over the Wire's world-class Australian Data Centre facility is housed within a modern multi-storey building of concrete construction at 360 St Pauls Terrace, Fortitude Valley, on the fringe of the Brisbane CBD.
Other DCs
We are present at over 30 data centres across Australia and New Zealand, which means we have a colocation solution to suit your business.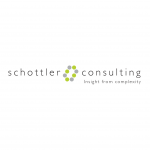 We have stored our company server with Over the Wire for nearly 10 years. The team is reliable and the bandwidth excellent. We would recommend the service to any others considering a reliable cost-effective server co-location in Brisbane.
Sarah Hare
Director
Schottler Consulting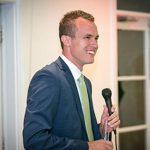 Over the Wire have gone above and beyond in all instances that we have come in contact with them, from data analysis when there was bottlenecks to hard resets at odd hours. They run a fantastic team!
Joshua Lewis
Director
Dorks Delivered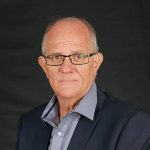 Over the Wire is a very professional and reliable company who are a true partner to our Business.
Mitchell Williams
Manager IT and Web Development Asia Pacific
Our Vacation Centre Pty Ltd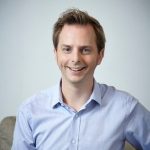 Over the Wire are quite possibly the only supplier that we have ever used that consistently provide what they promise, without deviation and, without compromise. They are the supplier that we can absolutely rely on month-in-mouth-out to look after our needs without our involvement or supervision. They are, without a doubt, beyond best in class.
Troy Kelly
Founder
Aperim Pty Ltd
Our Happy Clients
With our focus on our customers, we've been proud to have industry-leading retention rates consistently over 95%. Learn more about what makes us different.