Over the Wire Holdings has completed the acquisition of Access Digital Networks Pty Ltd and Comlinx Pty Ltd, welcoming the team members of both companies into the Over the Wire family. Commenting on the acquisitions, Managing Director Michael Omeros said,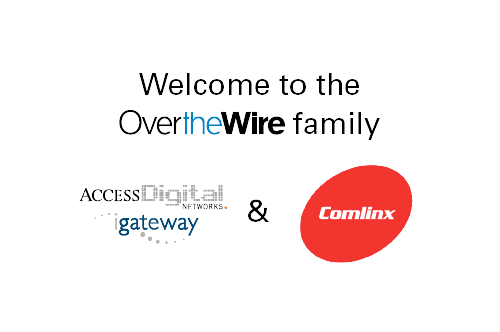 "We are very excited to be able to welcome the teams from Access Digital Networks and Comlinx to Over the Wire. These acquisitions are a great result for the Over the Wire group, with Access Digital Networks expediting our geographic expansion into South Australia and Comlinx broadening the product offering we are able to offer to our customers and enhancing our data networks capability. Our selective quality acquisitions and strong organic growth ensure that we continue to execute on our strategy for growth, and we look forward to a positive 2019."
More details about the companies and the acquisition process are outlined in our original announcement of acquisition article, or can be found in our ASX Announcements.