Powerful collaboration for faster, better projects
Over the Wire's Platform as a Service (PaaS) system will provide you with a pool of powerful computing and storage resources in your own, private cloud. These can be used to create collaborative environments for the development and deployment of software applications, without the need to invest and maintain expensive infrastructure.
As part of our responsibility for managing the infrastructure and hardware, we constantly upgrade and add new features as they become available. Our PaaS service runs on enterprise-class machines that are protected by exceptional security and compliance measures. There are no single points of failure in our network, and our support team are always available 24x7 to provide technical assistance with testing and deployment of your systems.
Push your digital potential
You can access, manage and modify your virtualised machines through our online portal. We'll give you full control over your environment with console access, allowing you to build VM's, allocate resources, create and deploy templates and more.
DPaaS Included as Standard
Short Term Data Protection as a Service (DPaaS) is included with PaaS bundles. Some form of DPaaS is mandatory on all disk allocated for PaaS and IaaS environments and this also ensures that our customers have proper backup policies in place.
We offer a one month cooling off period as standard. Companies may choose to terminate their contract at any time during this period without penalty*. Organisations will also receive one free month at the beginning of their contract for every year they commit to†.
By its very nature, PaaS is both flexible and future-proof. As your organisation's needs change, you can always tap into the experience that your dedicated account manager has in cloud, networking and telecommunications technologies. Our team are always happy to share their expertise and will have suggestions as to how you can improve the quality and speed of your networking systems.
We have data centre facilities in Brisbane, Melbourne, Sydney and Adelaide. Our data centres are interconnected to provide disaster recovery services in the form of failover and remote backup.
*Cancellation of the contract during the cooling off period will not incur a cancellation charge, however the setup fee is non-refundable.
† Where businesses order multiple bundles the free period will only apply to the first bundle ordered.
Choose your ideal PaaS service

Identification

PaaS Starter Pack

Full Paas Bundle
Each project that we work on has a unique set of requirements. We'll work with you to ensure your solution supports your goals. Our PaaS inclusions are fully customisable so if your requirements don't fit the bundle, we can help build a custom solution tailored to your needs.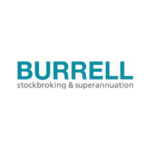 OTW have the infrastructure with the technical capability and team with the know-how to house and manage our IT requirements effectively and efficiently.
Ian Davey
Director
Burrell Stockbroking Pty Ltd
Our Happy Clients
Over the Wire offers superior levels of customer focus resulting in an average 98.2% retention of customers since inception. Here's some of their stories.