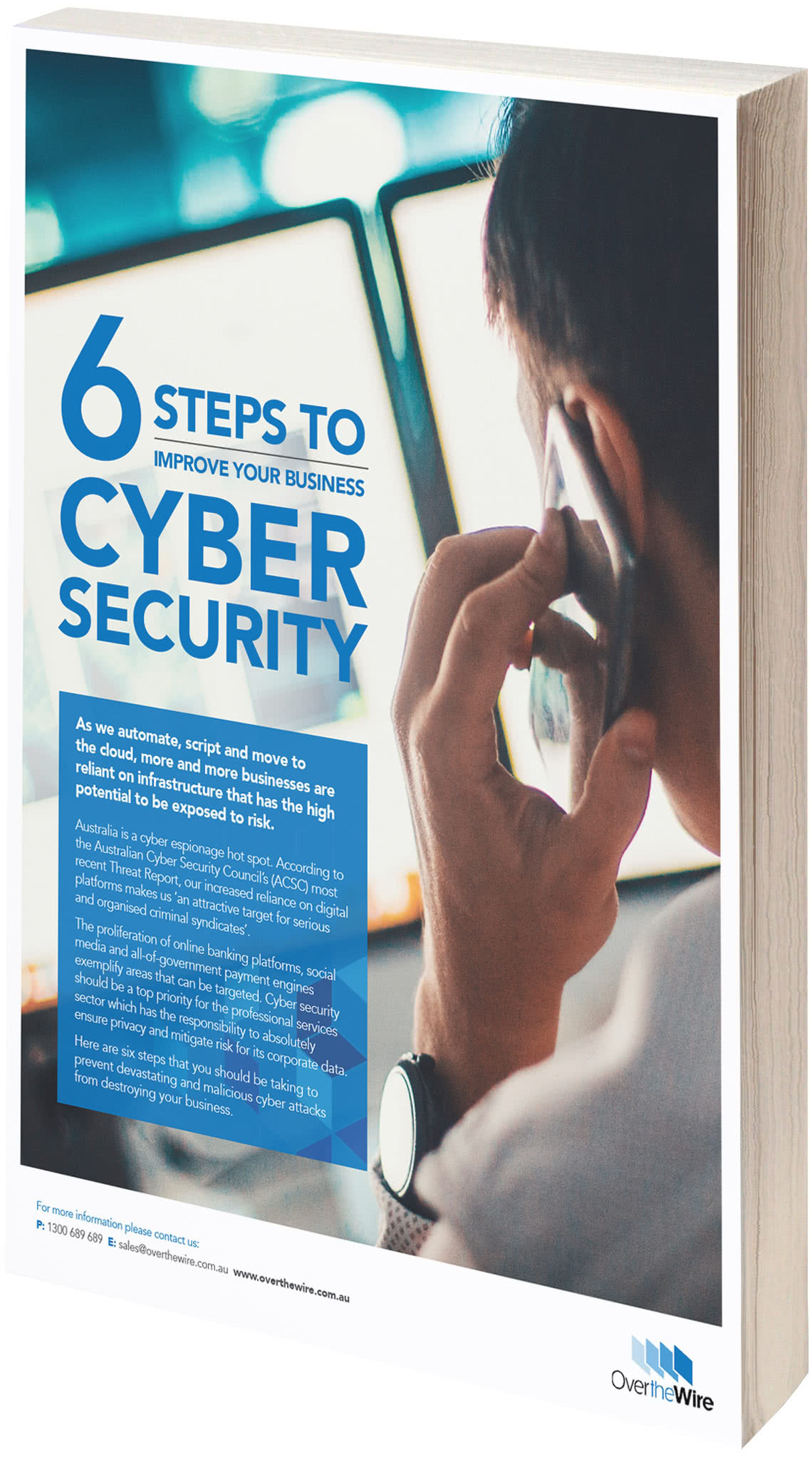 Reduce your cyber risk
Organisations need to adopt a proactive multi-layered strategy to combat threats to their corporate network security. This includes regular maintenance to ensure protective measures exist to defend against the ever-evolving field of cyber-threats. So what additional steps should you be taking to protect your corporate data?
Download this free report for security tips you can put into action immediately to help protect your business.
How does business security get breached?
How the cybersecurity space is changing and why.
The expense of getting it wrong
It took a call from the FBI to alert one business that they had been defrauded of over USD$45 Million
6 Actionable Tips
Six basic tips to protect your business and stay ahead of the hackers.